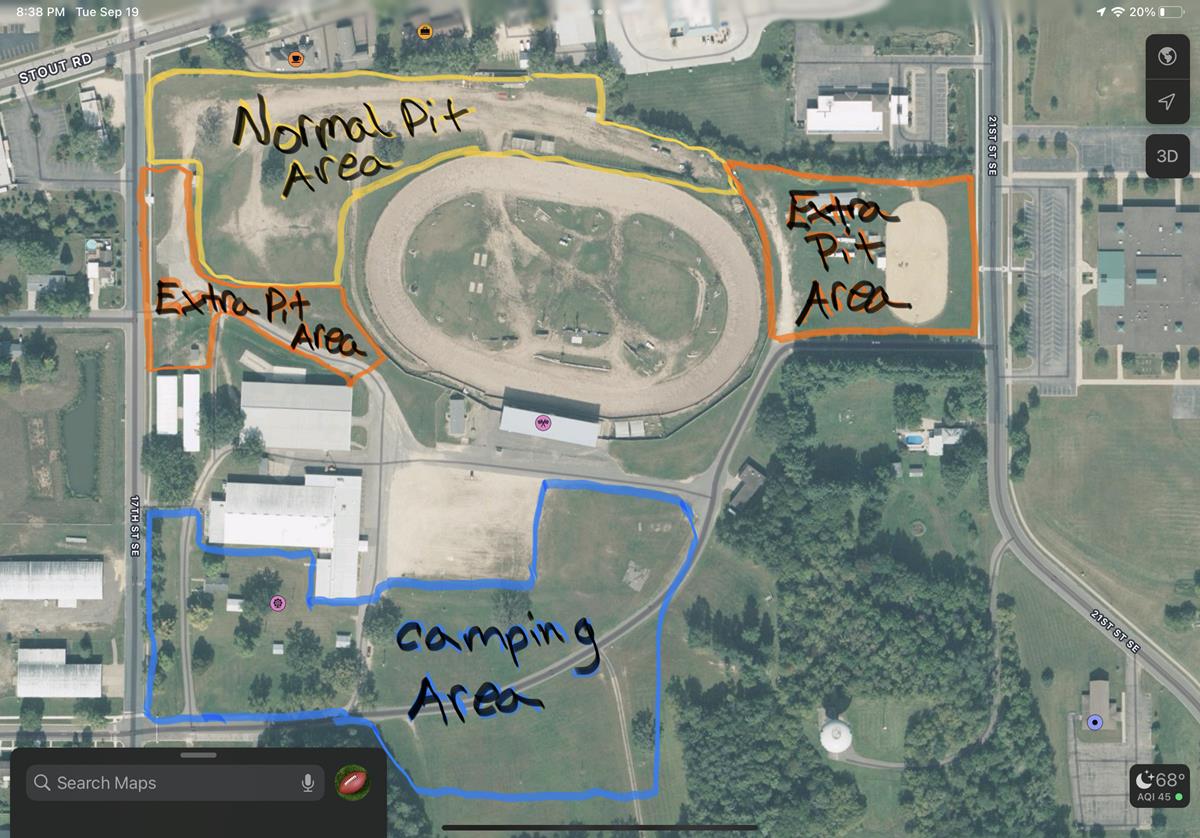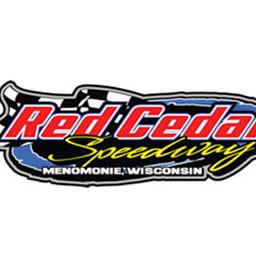 9/20/2023
Red Cedar Speedway
---
Pit Parking and Grounds Details for Mahder/Punky
PIT PARKING INFO....GROUNDS LAYOUT
While the pit admission gate does not open officially until 4pm Red Cedar Speedway officials will be on hand to start parking haulers at 1PM THURSDAY. Until
That point everyone must be outside the normal Pit Gate.
*Please by kind, courteous, respectful and patient with them our parking crew.
*We will kick everyone out to get a wristband once the Pit Admission booth is open.
*REMINDER reserved pit stalls in 2023 DID NOT include this weekend. While we will do our best to get you where you normally go, there are no promises when we have haulers of all sizes coming in. Some people may only fit in certain places.
*Everyone will be parked tightly in an effort to fit as many haulers as possible in the normal pit area. With that in mind no additional campers or vehicles will be allowed in the pit areas.
*As seen on the layout in the picture below the YELLOW & ORANGE areas will be PIT AREA. The orange areas are outside of our normal fenced in pit area. ONLY RACE CARS are allowed in these areas. Parking for non race cars will be on the outside of that area. All people in the Orange and Yellow areas MUST HAVE A PIT WRISTBAND ON. Failure to follow the rules will result in that person being removed, if you are associated with a certain car that car will be DQ'D for the evening.
*The extra area on the Turn 1 & 2 end (horse arena parking) is very flat and a close walk to the pit concessions/draw window and pit bleachers. We have an opening in the exterior fencing so you can easily drive to the staging area. It also is an easy exit at the end of the show as you are right by the driveway to the exit by the school.
*ONLY Haulers should use the entrance by the pit area off 17th Street. Fans and crew members should use the entrances to the Rec Park by the school
And on Main St.
---
Article Credit: Brent Creaser
Back to News