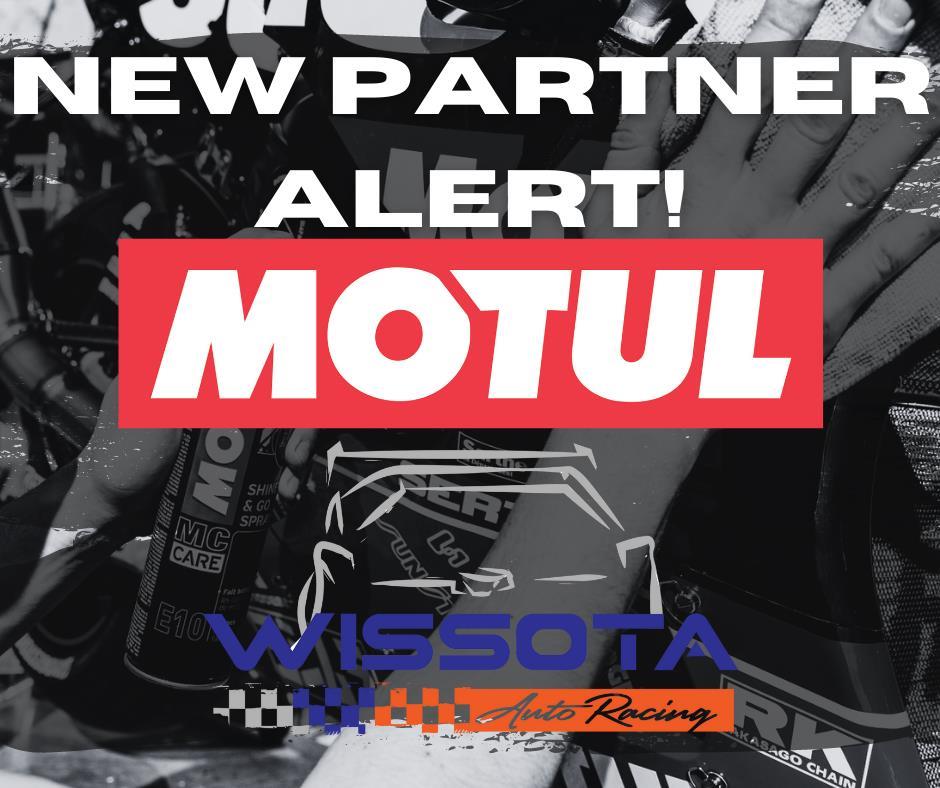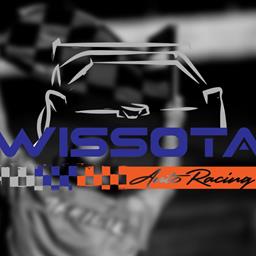 ---
Motul Announces It's Partnering as the Official Motor Oil of WISSOTA Promoters Association, Inc.
FOR IMMEDIATE RELEASE (St. Cloud, Minnesota)
Motul lubricants, distributed in the Midwest by Hanco Corporation of Eagan, MN, is excited about becoming the official motor oil for Wissota! Motul offers a variety of great products that dirt racers will love! Engine oils in all viscosities including top of the line full synthetic and semi synthetic engine oils that are higher in zinc than other leading brands. Motul is widely known for its top of the line brake fluids and gear oils. Dirt racers will also appreciate Motul's helmet cleaner and wash and wax spray to help keep things clean. Another great product is the Shine and Go spray which keeps mud from sticking, makes washing easier and revives dull looking plastic.
Nolan Browning, Motul's marketing director said "This is a perfect opportunity for Motul to showcase its top line of racing products to local racers." Rod Lindquist of WISSOTA said "I've researched the Motul brand and I'm excited about having a global company on board!" Dennis Larson of Hanco Corporation said "It's really great to see the direction that Rod is taking WISSOTA! WISSOTA matches our exact distribution area and we couldn't be more pleased with this new partnership."
Racers can look forward to seeing cases of motor oil as well as other products handed out at the Wissota 100, Challenge series events and random local events throughout the year. Plans are in place to have Motul tech support and products appearing frequently across the WISSOTA region!
The full line of Motul products can be purchased online at www.Hancousa.com. Wagamon Brothers of Columbia Heights, MN is retailing the Motul line as well. Racers should expect to see the Motul line in other local suppliers soon!
About Motul – Motul is a world-class French company specialized in the formulation, production, and distribution of high-tech engine lubricants for two-wheelers, cars, and heavy-duty applications. Present in more than 80 countries, Motul USA was established in 1989 as a subsidiary of Motul France and is based in Southern California. Motul is recognized as the specialist in synthetic lubricants. As early as 1971, Motul was the first lubricant manufacturer to pioneer the formulation of a 100% synthetic lubricant for automotive engines, the 300V lubricant, making use of Esters technology from the aeronautical industry.
Throughout the years, Motul has gained experience as an official supplier to many racing teams and manufacturers, continuing to push new technological development in motorsports. Motul is currently supporting teams in international competitions such as 24 Hours of Le Mans (cars and motorcycles), Best in the Desert, FIA World Endurance Championship, IMSA WeatherTech SportsCar Championship, Super GT, Formula Drift, World of Outlaws, Pikes Peak, Dakar, MotoGP, World Superbike, World MX, FIM Endurance World Championship, IOM TT, and a score of others.
Follow Motul USA on Facebook, Instagram, and Twitter at @MotulUSA
About Hanco- Since 1928 Hanco has been a leading distributor of tire repair supplies and service equipment for auto, commercial, agriculture and off-the-road vehicles. We can fully equip your tire shop with all of your supply and equipment needs.
We have a large and complete selection of specialty tires, wheels, and inner tubes. We also offer repair service and parts for all of the equipment we sell. This great combination of supplies, equipment, specialty tires and tubes, and repair service makes Hanco a "one stop shop" for all your service equipment needs.
In 2021 Hanco took on the Motul line of oil products. Since that time they have expanded to carrying nearly the full line including street, atv, motorcycle, specialty, and snowmobile products. Hanco has a full time dedicated Motul sales representative in house who is working with suppliers and racers.
---
Submitted By: Camryn Sullivan
Back to News