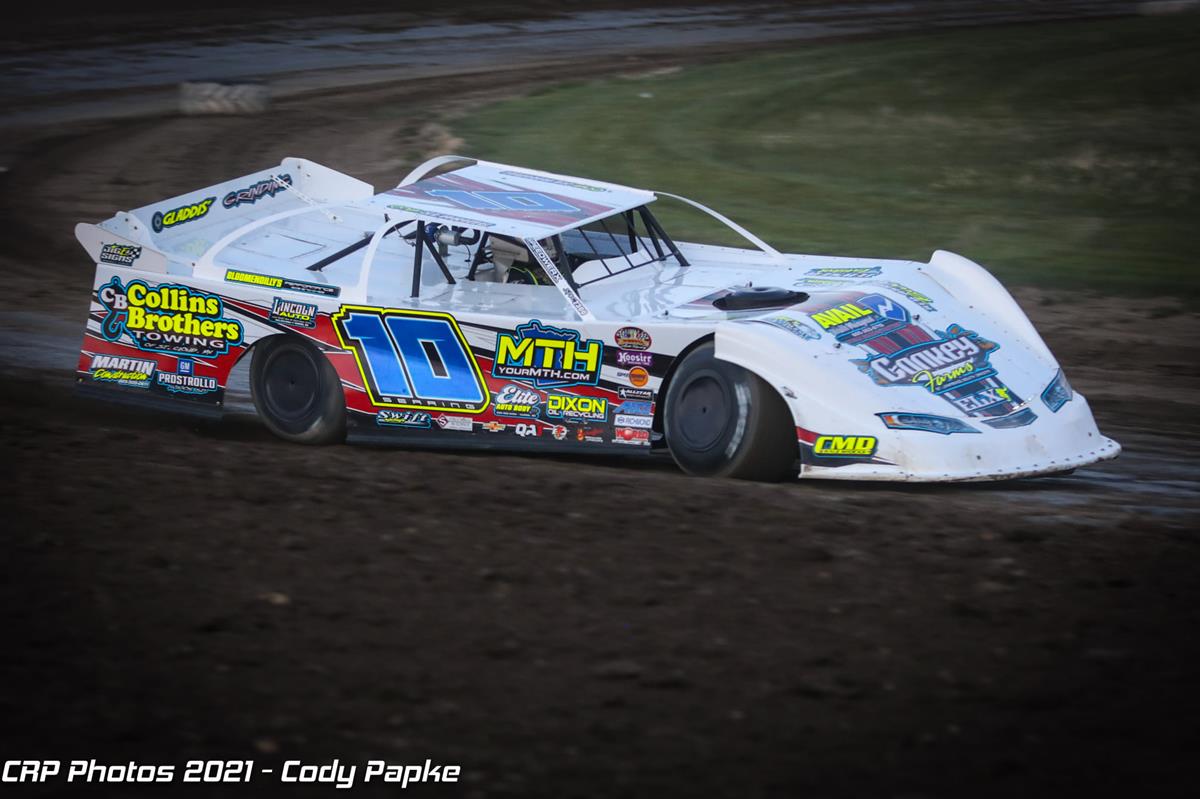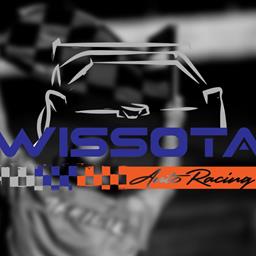 ---
Searing Stuns Foes en Route to WISSOTA Late Model National Title in Rookie Season
FYE Motorsports Promotions
Huron, South Dakota Late Model Rookie Cole Searing, not only raced to the 2021 WISSOTA Late Model National Rookie of the Year title this past season but impressively, he also claimed the 2021 WISSOTA Late Model National Championship for his season-long efforts as well.
Searing, the 2019 WISSOTA Midwest Modified National Champion, made the jump into the Late Model division at the start of the 2020 season and competed in nineteen events in the COVID-19 shortened season, picking up his first-ever Late Model win on August 1st at the Miller Central Speedway in Miller, SD.
After getting his feet wet in the Late Model division in 2020, he got up to speed early on at the start of the 2021 season, racing to 21 feature wins in 55 events across WISSOTA-country, including victories on a prelim night at the WISSOTA 100 at the I-94 Speedway in Fergus Fall, MN, where he held off his chassis builder, Hall of Famer Jimmy Mars to win the qualifier, and sweeping all 3 nights of the East-West Clash at the Gillette Thunder Speedway in Gillette, WY. Other memorable moments from the season included finishing in the top three at the John Seitz Memorial Late Model Invitational at the River Cities Speedway in Grand Forks, ND, and picking up a pair of podium finishes with the Structural Buildings WISSOTA Late Model Challenge Series throughout the season.
Sponsors on Cole's #10 MB Customs Race Cars include Collins Brothers Towing, Minnesota Truck Headquarters, Prostrollo General Motors, Bloomendilly's Performance, Lincoln Auto, JigE Signs and Graphics, Swift Springs, Elite Auto Body, Dixon Oil Recycling, Conkey Farms, Avail Wealth Management, Daly Fab, Chaos Photography, Jensen Livestock Inc., CMD Race Shocks, Mars Race Cars, ELX, Jerry Kleinsasser Farms, Mike Rogers Construction, Jay Schmidt with EXIT Realty, Farmers Union Insurance, Winther Ag and Red Arrow Bar.
Searing is supported by his wife Ashley, their 2 dogs Eli and Ava and their 2 cats Cheeto and Simba, and is helped along the way by crew members Ashely, Cody, Jim Todd, Derek, and Zach.
None of Cole's success would be possible without the unwavering support of his family, friends, and sponsors and when asked about winning the National Championship in his rookie season, Cole said 'If anyone said winning a national title would be easy, they are lying to you. This required a lot of blood, sweat, tears, and determination from not only the driver but from every one of the crew members that make it happen week in and week out. Chasing a national title can be one of the most mentally draining and humbling things you could ever do, but also one of the most rewarding and amazing experiences of your life.'
Cole has been racing for 11 seasons, with his first 2 spent in the WISSOTA Street Stock division, before he moved into the WISSOTA Super Stock class, where he spent the next 8 years. He also competed in the WISSOTA Midwest Modified division in 2019, racing to the National Championship for his efforts that season as well.
Of the 55 races Cole competed in, he proved to be a consistent top runner, finishing with 21 wins, 46 top 5, and 46 top 10 runs and topped fellow South Dakotan Chad Becker, who finished second in the final point tally by a mere 40 points to secure the national title. 263 drivers competed in at least one WISSOTA-sanctioned event during the 2021 season and Searing bested all with his championship run.
Cole plans on returning to the Late Model division again in 2022 to try to defend his national title. If he ends up with his second straight national title at the end of the 2022 season it will be in a new car, which he plans on putting together this winter, provided his current car sells during the off-season.
Congrats!
The WISSOTA Promoters Association exists to benefit its member tracks to enhance safe, profitable and successful dirt track racing, through unified, cost-effective rules, policies and procedures, enacted within a democratic environment.
The WISSOTA Promoters Association was founded in 1981 by eight track promoters in Wisconsin and Minnesota, with intent to offer uniform rules for the promoters and drivers involved in the Late Model division. Soon, the group decided to do the same for the growing Modified division.
In 1984 a voluntary steering committee was formed to oversee the business aspects that developed and to guide the future of WISSOTA's racing divisions. That steering committee evolved into a board of directors, and the non-profit racing organization became incorporated in 1986.
Promoters who join the organization become, in essence, part owners of the racing organization and are expected to contribute to its overall success. Each November, the WISSOTA annual meeting is held; the member promoters gather annually in this forum to discuss the future of the organization. Member promoters are given the opportunity to vote on all organizational policies and procedures as well as rules for competition in the various racing divisions. WISSOTA's member promoters and racing associations have spent approximately 30 years of hard work at the annual meetings crafting unique rules for each of the divisions, which are known as WISSOTA Late Models, WISSOTA Modifieds, WISSOTA Super Stocks, WISSOTA Street Stocks, WISSOTA Mod Fours, WISSOTA Pure Stocks and WISSOTA Hornets.
WISSOTA is proudly sponsored by Hoosier Racing Tire, Speedway Motors, Afco Racing Products, Structural Buildings, Chevrolet, Engine Quest, Schaeffer's Specialized Lubricants, JPW, World Products, Manley, QA1, Allstar Performance, Richmond, My Race Pass, Bassett, Brodix Cylinder Heads, AMI Graphics, Wilwood Disc Brakes, Isky Racing Cams, MSD, Quarter Master, Leighton Broadcasting, Lou Fegers Racing Equip., Comp Cams, Aero, Dirt Track Supply, Dominator Race Products, Eagle, Icon, Intercomp, Joe Provo Racewear, Fuel Air Spark Technology, Mahle, Genesis Racing Shocks, Lunati, Moser Engineering, Scat Crankshafts, Winning Edge Graphics, Champ Pans, CP Carillo, Performance Auto, ATD, Holley, Best Western Hotels & Resorts, Rosebud Wood Products, Auto Meter, Minuteman Press and Fox.
For more information on WISSOTA, log on to www.WISSOTA.org.
---
Article Credit: Chris Stepan
Submitted By: Camryn Sullivan
Back to News