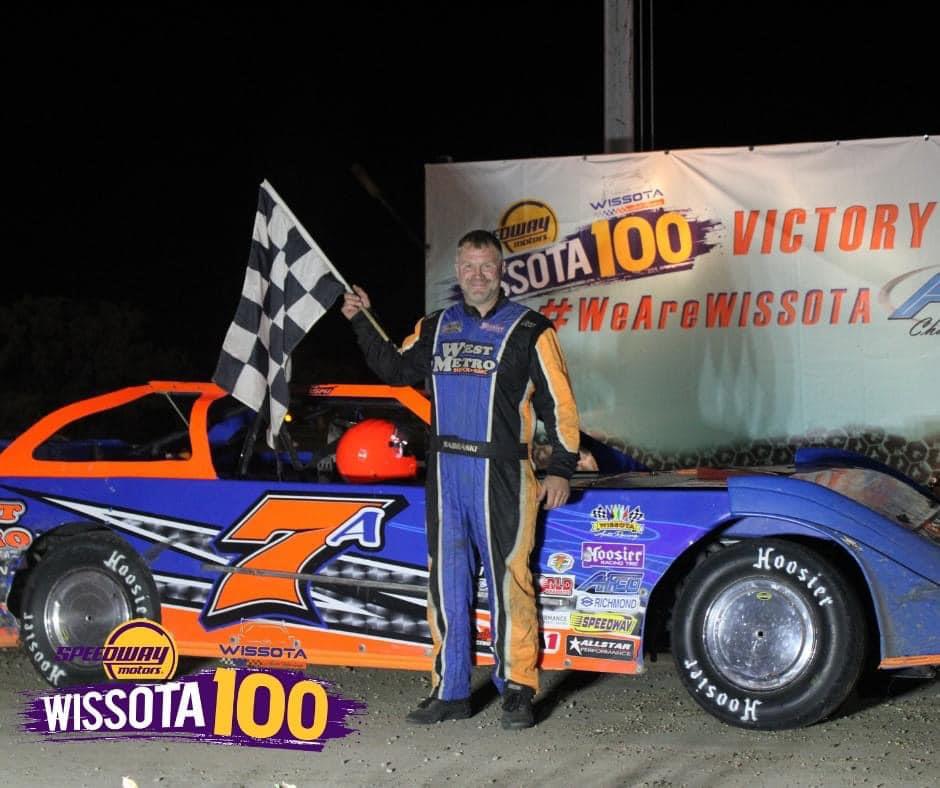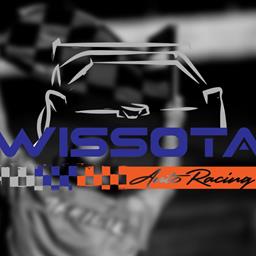 ---
Sabraski Secures Third Super Stock National Title; Eighth Overall Championship
FYE Motorsports Promotions
It should be no surprise to anyone that Rice, Minnesota's Shane Sabraski was in the National Championship conversation during the 2021 racing season, as he is one of the all-time winningest drivers in the country and was able to race to his 3rd WISSOTA Super Stock National title at season's end. He was also in the hunt for his second straight Modified national title, but came up just one single point short and settled for second after a season-long fight with Tyler Peterson that came down to the final event of the season.
Sabraski, the 2012 and 2013 Super Stock National Champion, added the 2021 title to his resume - his eighth overall National Championship - which includes the 2019 Modified title, along with 2002, 2006, 2008, and 2014 Midwest Modified top honors as well.
During his most recent Super Stock championship run, he was able to race 59 WISSOTA-sanctioned nights, picking up a staggering 35 victories and only finished outside of the top five on three occasions all season long! Plus, he ran one unsanctioned event in the Super Stock division and won it. On top of that, he raced to 23 Modified victories as well as 3 B-Mod wins, capping off a crazy 62-win season, which also consisted of being crowned as the Minnesota Super Stock Champion. With numbers like that, it's easy to understand why he picked up his 8th national title for his efforts.
Sabraski's Affordable Chassis carries sponsorship from West Metro Buick/GMC in Monticell0, MN, and Speedwerx. He is supported on and off the track by his wife Katie, son Mason and daughter Braelyn. His main help in the pits consists of Glen Majeski, Chris Chaika, Derek Fleck, Jared Molski, Mike Frolik, Todd Fadness, Travis Hetteen, and Tony Berscheid.
As you can imagine, within his 36 win season in his Super Stock, he won several special events including the WISSOTA 100 at the I-94 Speedway in Fergus Falls, MN; the Great Lakes Border Battle, Northern Nationals, and the Can-Am Clash at the Gondik Law Speedway in Superior, WI; the Fall Classic and Topless Nationals at the Ogilvie Raceway in Ogilvie, MN; the Labor Day Shootout at the Hibbing Raceway in Hibbing, MN; the Paul Bunyan Stampede at the Bemidji Speedway in Bemidji, MN and the Piston Cup at the Granite City Motor Park in Sauk Rapids, MN along the way. Of those big wins, the most memorable one to Shane was winning the WISSOTA 100, because the 2021 win was the first time in his long and successful career that he had ever won the WISSOTA 100. He has Western 100 and Legendary 100 championships but hadn't been able to check winning the WISSOTA 100 off his bucket list until this year.
When asked what the 2021 National Championship meant to him, he quickly laughed and said it means that Dave Mass, Kevin Burdick, and Tim Johnson didn't race as much as I did this year.' On a serious note though, he said that although he doesn't set out at the start of the season to race for national titles, with as often as he races, a good car from Affordable, good engines from Adams Automotive, and Scott's Engine Shop and the great partnership with Jeff and West Metro, he's been fortunate enough to add another championship.
Sabraski's eighth WISSOTA title came in his 22nd year behind the wheel. He started his career back in 2000 and competed in the WISSOTA Midwest Modified division from 2000 to 2005 before he added a Modified to his arsenal in 2006. He ran the Mod and Midwest Mod regularly from '06 throughout the 2010 seasons when he decided to get into Super Stock racing as well and ran three cars weekly from 2011 through 2016 before retiring from Midwest Modified racing at the start of the 2017 season when he decided to focus on 'just' 2 cars and began racing the Modified and Super Stock as his primary rides.
2019 National Champion Kevin Burdick gave Sabraski as much as he could handle all season long, but Shane was able to edge Burdick for the national title by just 13 points at season's-end. Shane bested the other 325 WISSOTA licensed Super Stock competitors for the title by amassing 3348 points on the season.
Shane plans to continue to compete in the Modified and Super Stock divisions when the 2022 season rolls around and although he never starts out the season with plans to run for national points, you can bet he will be in the hunt to win his 9th and maybe 10th national titles when next October nears.
Congrats!
The WISSOTA Promoters Association exists to benefit its member tracks to enhance safe, profitable and successful dirt track racing, through unified, cost-effective rules, policies and procedures, enacted within a democratic environment.
The WISSOTA Promoters Association was founded in 1981 by eight track promoters in Wisconsin and Minnesota, with intent to offer uniform rules for the promoters and drivers involved in the Late Model division. Soon, the group decided to do the same for the growing Modified division.
In 1984 a voluntary steering committee was formed to oversee the business aspects that developed and to guide the future of WISSOTA's racing divisions. That steering committee evolved into a board of directors, and the non-profit racing organization became incorporated in 1986.
Promoters who join the organization become, in essence, part owners of the racing organization and are expected to contribute to its overall success. Each November, the WISSOTA annual meeting is held; the member promoters gather annually in this forum to discuss the future of the organization. Member promoters are given the opportunity to vote on all organizational policies and procedures as well as rules for competition in the various racing divisions. WISSOTA's member promoters and racing associations have spent approximately 30 years of hard work at the annual meetings crafting unique rules for each of the divisions, which are known as WISSOTA Late Models, WISSOTA Modifieds, WISSOTA Super Stocks, WISSOTA Street Stocks, WISSOTA Mod Fours, WISSOTA Pure Stocks and WISSOTA Hornets.
WISSOTA is proudly sponsored by Hoosier Racing Tire, Speedway Motors, Afco Racing Products, Structural Buildings, Chevrolet, Engine Quest, Schaeffer's Specialized Lubricants, JPW, World Products, Manley, QA1, Allstar Performance, Richmond, My Race Pass, Bassett, Brodix Cylinder Heads, AMI Graphics, Wilwood Disc Brakes, Isky Racing Cams, MSD, Quarter Master, Leighton Broadcasting, Lou Fegers Racing Equip., Comp Cams, Aero, Dirt Track Supply, Dominator Race Products, Eagle, Icon, Intercomp, Joe Provo Racewear, Fuel Air Spark Technology, Mahle, Genesis Racing Shocks, Lunati, Moser Engineering, Scat Crankshafts, Winning Edge Graphics, Champ Pans, CP Carillo, Performance Auto, ATD, Holley, Best Western Hotels & Resorts, Rosebud Wood Products, Auto Meter, Minuteman Press and Fox.
For more information on WISSOTA, log on to www.WISSOTA.org.
---
Article Credit: Chris Stepan
Submitted By: Camryn Sullivan
Back to News