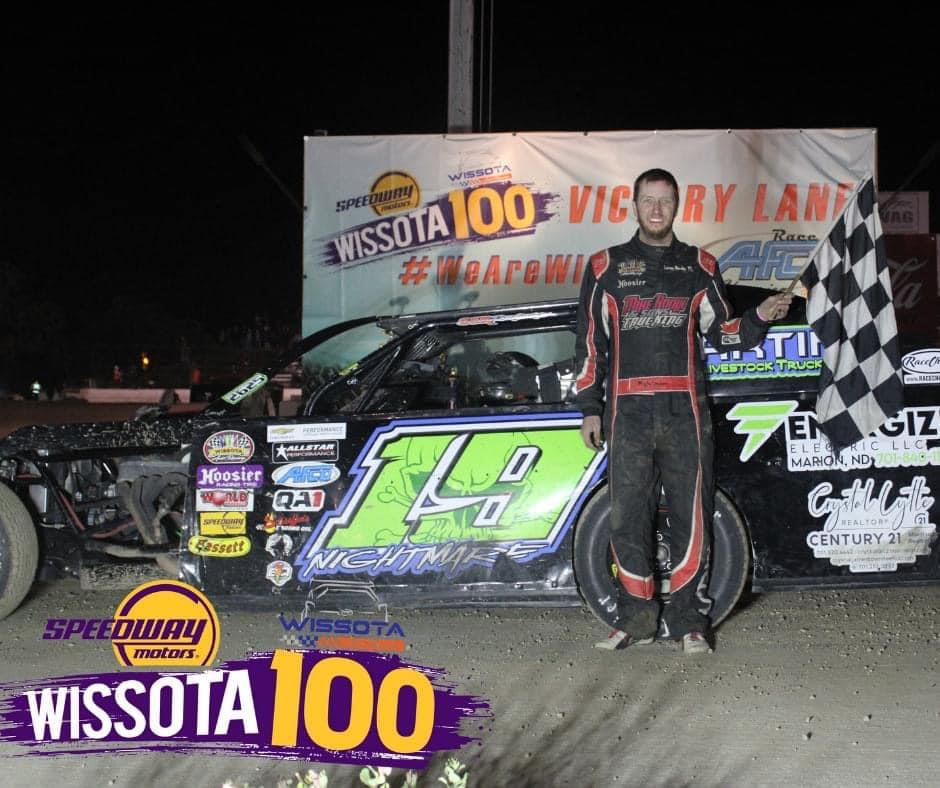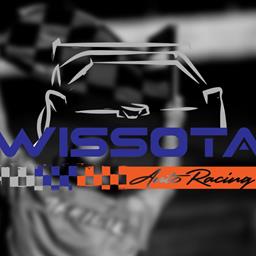 ---
Rodin Roars to First Career WISSOTA Midwest Modified National Title
FYE Motorsports Promotions
Marion, North Dakota's Lucas Rodin has been racing in the WISSOTA Modified division for the past ten seasons and has always dreamed of winning a National Championship and at the conclusion of the 2021 season, he was able to realize that dream after a self-described 'dream' season capped off with 25 wins en route to his first-ever national title.
Rodin, who has competed in IMCA Modifieds and Pure Stocks/Bombers as well throughout his career, has had a solid career, but no prior season compared to the year he just finished up in 2021. Lucas ran 55 events, won 25 of them, and finished inside the top ten during 48 of the 55 nights he unloaded his #19. He was able to hold off Gillette, Wyoming brothers Tony and Troy Leiker for the top spot in the final national point tally by just nine markers over Tony and 45 over Troy when the season wrapped up in Mid-October.
During his 25-win season, he was able to pick up his first career WISSOTA 100 title at the I-94 Speedway in Fergus Falls, MN, along with winning the Prelude to the Johnny at the River Cities Speedway in Grand Forks, ND; the Dakota Dream at the Sheyenne Speedway in Lisbon, ND; both nights of the Stock Car Stampede and the Jeff Carpenter Memorial at the Jamestown Speedway in Jamestown, ND; the Golden Hammer Classic at the Devil's Lake Speedway in Doyon, ND and he also raced to a pair of Rebel Midwest Modified Tour victories during the season as well. For his efforts, he was crowned as the North Dakota Midwest Modified Champion as well as picking up his first-ever National title.
Rodin's #19 is sponsored by Mike Rodin & Sons Trucking, Rodin Farms, Energize Electric LLC, Crustal Lytle C21, Martin Livestock Trucking, Eugene's Storage Units, Barnick Farms, Clauson Farms, LaMoure Drug Store, Mackke Plumbing & Heating, Dynamic Drivelines, Speedwerx, Crossroad Repair, Dakota Engine Builders, JK Designs and SSR Race Cars & Parts. Of his 25 wins, he picked out winning both nights of the Jamestown Stock Car Stampede, winning the Prelude to the Johnny during Seitz Memorial weekend, and winning the Friday night qualifier at the WISSOTA 100, after starting tenth, as his most memorable victories.
Lucas wanted to send out a big thank you to his dad Mike, crewmembers Brent, Newman, and Murphy along with a huge thank you for the support to his family, which consists of his wife Brittni, son Oaklee and daughter Blaire. He went on to say 'it's been a dream of mine to win a National Championship since I started racing in the Midwest Modified class. I have had a great group of people who have supported me for many years to get to this point. I wouldn't be here without them!'
Lucas will enter the 2022 season with 60 career wins and will work toward defending his national title when the upcoming season kicks off just after the new year. He plans on more of the same, racing locally and regionally working on visiting victory lane as often as he can, and building off the stellar 2021 campaign that just wrapped up.
Congrats!
The WISSOTA Promoters Association exists to benefit its member tracks to enhance safe, profitable, and successful dirt track racing, through unified, cost-effective rules, policies, and procedures, enacted within a democratic environment.
The WISSOTA Promoters Association was founded in 1981 by eight track promoters in Wisconsin and Minnesota, with intent to offer uniform rules for the promoters and drivers involved in the Late Model division. Soon, the group decided to do the same for the growing Modified division.
In 1984 a voluntary steering committee was formed to oversee the business aspects that developed and to guide the future of WISSOTA's racing divisions. That steering committee evolved into a board of directors, and the non-profit racing organization became incorporated in 1986.
Promoters who join the organization become, in essence, part owners of the racing organization and are expected to contribute to its overall success. Each November, the WISSOTA annual meeting is held; the member promoters gather annually in this forum to discuss the future of the organization. Member promoters are given the opportunity to vote on all organizational policies and procedures as well as rules for competition in the various racing divisions. WISSOTA's member promoters and racing associations have spent approximately 30 years of hard work at the annual meetings crafting unique rules for each of the divisions, which are known as WISSOTA Late Models, WISSOTA Modifieds, WISSOTA Super Stocks, WISSOTA Street Stocks, WISSOTA Mod Fours, WISSOTA Pure Stocks and WISSOTA Hornets.
WISSOTA is proudly sponsored by Hoosier Racing Tire, Speedway Motors, Afco Racing Products, Structural Buildings, Chevrolet, Engine Quest, Schaeffer's Specialized Lubricants, JPW, World Products, Manley, QA1, Allstar Performance, Richmond, My Race Pass, Bassett, Brodix Cylinder Heads, AMI Graphics, Wilwood Disc Brakes, Isky Racing Cams, MSD, Quarter Master, Leighton Broadcasting, Lou Fegers Racing Equip., Comp Cams, Aero, Dirt Track Supply, Dominator Race Products, Eagle, Icon, Intercomp, Joe Provo Racewear, Fuel Air Spark Technology, Mahle, Genesis Racing Shocks, Lunati, Moser Engineering, Scat Crankshafts, Winning Edge Graphics, Champ Pans, CP Carillo, Performance Auto, ATD, Holley, Best Western Hotels & Resorts, Rosebud Wood Products, Auto Meter, Minuteman Press and Fox.
For more information on WISSOTA, log on to www.WISSOTA.org.
---
Article Credit: Chris Stepan
Submitted By: Camryn Sullivan
Back to News