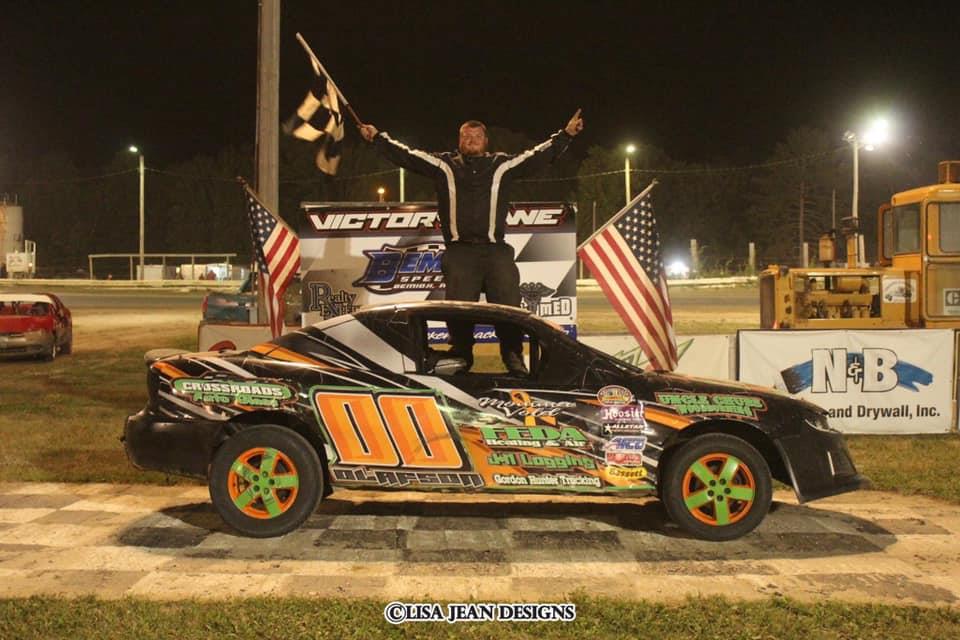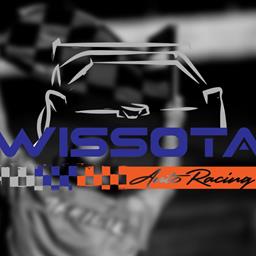 ---
Olafson Outguns Four Cylinder Foes for First WISSOTA Hornet Title
FYE Motorsports Promotions
A battle for second in the WISSOTA Hornet national point standings as the season was winding down quickly turned into a battle for a national championship after the early season national point leader was disqualified at the WISSOTA 100 mid-September, putting Travis Olafson in the driver's seat literally and figuratively heading into the final month of the season.
Olafson, who had amassed a solid season up until that point suddenly found himself leading the national points for the first time in his short career with just over a month to go until national champions were to be crowned.
Travis entered 37 events, raced to 13 victories, and only finished outside of the top ten in two events all season long, en route to his national title. Along with his first-ever national championship, he was also crowned as the Minnesota Hornet State Champion, the Hornet Track Champion at the Bemidji Speedway in Bemidji, MN, and the Hornet Track Champ at the Grand Rapids Speedway in Grand Rapids, MN as well.
Olfason, who hales from Wilton, MN, which is stone's throw from his home track in Bemidji, bested National Championship Runner-up DeJay Jarecki by just three points when the final tally was made at season's end. On the way to his championship, he picked up memorable wins, including both nights of the Chicken Shack Nationals in Bemidji; the Jack Sparby Memorial, also in Bemidji, and the Frankie Rice Tribute Race at the Hibbing Raceway in Hibbing, MN. He also pointed out that one of his favorite memories of the season was when he made a last-lap pass for the win in Grand Rapids one night and the fact that he was able to race from 24th up to 5th at his dad's memorial race in Bemidji.
Travis, who has raced cars for eight years, spending 6 in the Pure Stocks and the last several in the Hornets as well, said winning a national championship is 'an amazing accomplishment after having a rough start to the season.' He is referring to the fact that he didn't enter his first event of 2021 until Memorial Day weekend, nearly two months after many of his competitors began their seasons.
Olafson's #00 is sponsored by RPL LLC, Scenic Auto Body, Jacobson's Concrete & Masonry, Blackduck Lanes, Momma Vold, Roth RV, Jen's Cleaning Service, Polar Insulating, Checkered Flag Services, Crossroads Auto Glass, J&N Logging, Gordon Hunter Trucking, Albrecht Trucking, Feda Heating & AC and Uncle Chub's Woodburning.
He is also supported by his hardworking crew, which consists of Peyton, Dylan, Marie, and his daughter Alaina. Travis says that his plans for the 2022 season include continuing to race his Hornet with hopes of having another multi-win season, competing in local and regional events, and hopefully being able to contend for another National Championship at season's end.
Congrats!
The WISSOTA Promoters Association exists to benefit its member tracks to enhance safe, profitable and successful dirt track racing, through unified, cost-effective rules, policies and procedures, enacted within a democratic environment.
The WISSOTA Promoters Association was founded in 1981 by eight track promoters in Wisconsin and Minnesota, with intent to offer uniform rules for the promoters and drivers involved in the Late Model division. Soon, the group decided to do the same for the growing Modified division.
In 1984 a voluntary steering committee was formed to oversee the business aspects that developed and to guide the future of WISSOTA's racing divisions. That steering committee evolved into a board of directors, and the non-profit racing organization became incorporated in 1986.
Promoters who join the organization become, in essence, part owners of the racing organization and are expected to contribute to its overall success. Each November, the WISSOTA annual meeting is held; the member promoters gather annually in this forum to discuss the future of the organization. Member promoters are given the opportunity to vote on all organizational policies and procedures as well as rules for competition in the various racing divisions. WISSOTA's member promoters and racing associations have spent approximately 30 years of hard work at the annual meetings crafting unique rules for each of the divisions, which are known as WISSOTA Late Models, WISSOTA Modifieds, WISSOTA Super Stocks, WISSOTA Street Stocks, WISSOTA Mod Fours, WISSOTA Pure Stocks and WISSOTA Hornets.
WISSOTA is proudly sponsored by Hoosier Racing Tire, Speedway Motors, Afco Racing Products, Structural Buildings, Chevrolet, Engine Quest, Schaeffer's Specialized Lubricants, JPW, World Products, Manley, QA1, Allstar Performance, Richmond, My Race Pass, Bassett, Brodix Cylinder Heads, AMI Graphics, Wilwood Disc Brakes, Isky Racing Cams, MSD, Quarter Master, Leighton Broadcasting, Lou Fegers Racing Equip., Comp Cams, Aero, Dirt Track Supply, Dominator Race Products, Eagle, Icon, Intercomp, Joe Provo Racewear, Fuel Air Spark Technology, Mahle, Genesis Racing Shocks, Lunati, Moser Engineering, Scat Crankshafts, Winning Edge Graphics, Champ Pans, CP Carillo, Performance Auto, ATD, Holley, Best Western Hotels & Resorts, Rosebud Wood Products, Auto Meter, Minuteman Press and Fox.
For more information on WISSOTA, log on to www.WISSOTA.org.
---
Article Credit: Chris Stepan
Submitted By: Camryn Sullivan
Back to News