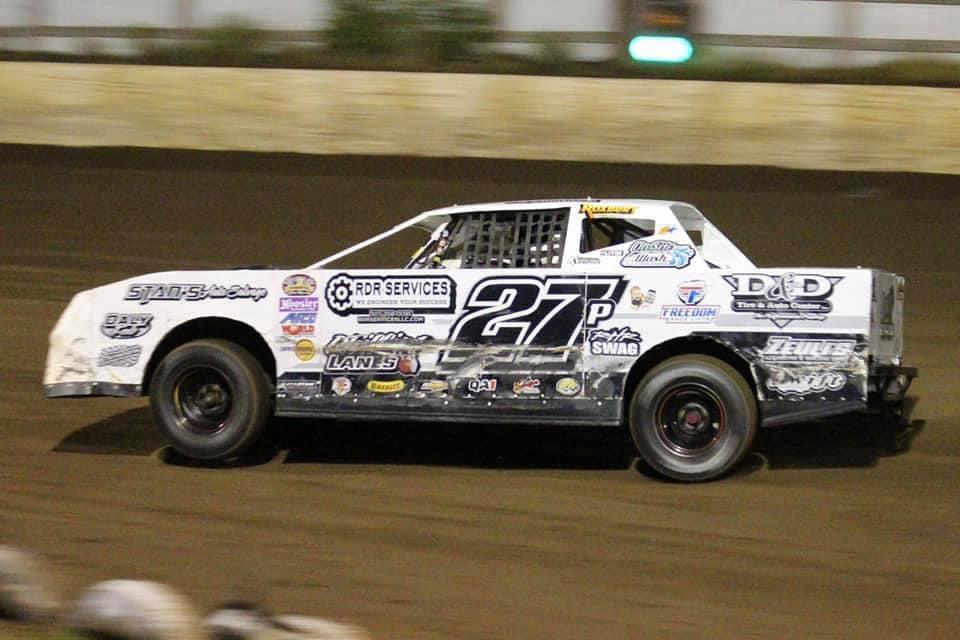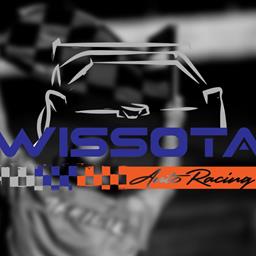 ---
Anderson Ambushes WISSOTA Street Stock Foes for First Career National Title
18-year-old Parker Anderson of Phillips, Wisconsin picked 'em up and laid 'em down all season long en route to a 34-win season, capped off by claiming his first career WISSOTA Street Stock National Championship. Anderson turned 18 in early July was well on his way to his national title by the season's mid-point and never let off the gas, capturing the national title by 80 points over runner-up Justin Vogel when the final event was held in mid-October.
Anderson raced to an impressive 34 victories during the 69 events he entered throughout the season. His consistency was also apparent, finishing inside the top ten 61 of the 66 times he took to the track. Parker not only won the national title, but he was the Minnesota Street Stock State Champion, the Steffes Street Stock Tour Champion, and also picked up the Street Stock Track Championship at the Granite City Motor Park in Sauk Rapids, MN along the way as well.
Of his 34 victories, the biggest, according to Parker, was winning 10 Street Stock Tour races, winning the WISSOTA 100 at the I-94 Speedway in Fergus Falls, MN; winning the Prelude to the Johnny at the River Cities Speedway in Grand Forks, ND and winning the first night of the Labor Day special at the Viking Speedway in Alexandria, MN. He also noted that winning the WISSOTA 100 is the biggest win of his career thus far and another memorable event was wrecking his car bad as he battled for the lead at the $27,027 to win the Street Stock Little Dream Race at the Rice Lake Speedway in Rice Lake, WI after rallying from the tail of the field.
Parker's #27p is sponsored by Anderson's Body Shop, Factory 43 Motorsports, Zeuli's Race Engines & Machine Shop, RHRSwag.com, Swift Springs, Devin Curler Authorized Matco Tools Distributor, J's Automotive LLC, Ross's Sport Shop and Guide Service, Freedom Race Lifts, RDR Services LLC, D&D Tire and Auto Center, Inc., Phillips Lanes, Kountry Kafe, C&R Repair, Kozak Enterprise, Tow & Recovery LLC; Matthew Kirkpatrick Law, Dan's Automotive, Cody Daly Fab, Stan's Auto Salvage, Dale's Automotive, Champion Oil, On-Site Wash & Drain Cleaning, Kenny's Lawncare and Morris Construction.
Along with his great group of sponsors, he is supported on and off the track by his family, which consists of his mom Julie, his dad Scott, his uncles Derek and Junior, his aunt Cindy, grandparents Bob, Stanley, Barb and Judy. He also wanted to throw a huge thank you to his crew members Kenny, Dan, Derek, Scott, and Brian for all their help throughout the season.
Parker, who has only been racing in the Street Stock division for five seasons has big plans for the 2022 season after capping off his national championship run as he plans to enter the world of WISSOTA Modified racing next season with a new Modified already ordered to start getting ready for the new year.
When asked about his national title, Parker said 'it will mean a lot to me to be able to look back on a season like I may never have again and just see how dominant we really were. I can't wait to get the 2022 season started!'
Congrats!
The WISSOTA Promoters Association exists to benefit its member tracks to enhance safe, profitable, and successful dirt track racing, through unified, cost-effective rules, policies, and procedures, enacted within a democratic environment.
The WISSOTA Promoters Association was founded in 1981 by eight track promoters in Wisconsin and Minnesota, with intent to offer uniform rules for the promoters and drivers involved in the Late Model division. Soon, the group decided to do the same for the growing Modified division.
In 1984 a voluntary steering committee was formed to oversee the business aspects that developed and to guide the future of WISSOTA's racing divisions. That steering committee evolved into a board of directors, and the non-profit racing organization became incorporated in 1986.
Promoters who join the organization become, in essence, part owners of the racing organization and are expected to contribute to its overall success. Each November, the WISSOTA annual meeting is held; the member promoters gather annually in this forum to discuss the future of the organization. Member promoters are given the opportunity to vote on all organizational policies and procedures as well as rules for competition in the various racing divisions. WISSOTA's member promoters and racing associations have spent approximately 30 years of hard work at the annual meetings crafting unique rules for each of the divisions, which are known as WISSOTA Late Models, WISSOTA Modifieds, WISSOTA Super Stocks, WISSOTA Street Stocks, WISSOTA Mod Fours, WISSOTA Pure Stocks and WISSOTA Hornets.
WISSOTA is proudly sponsored by Hoosier Racing Tire, Speedway Motors, Afco Racing Products, Structural Buildings, Chevrolet, Engine Quest, Schaeffer's Specialized Lubricants, JPW, World Products, Manley, QA1, Allstar Performance, Richmond, My Race Pass, Bassett, Brodix Cylinder Heads, AMI Graphics, Wilwood Disc Brakes, Isky Racing Cams, MSD, Quarter Master, Leighton Broadcasting, Lou Fegers Racing Equip., Comp Cams, Aero, Dirt Track Supply, Dominator Race Products, Eagle, Icon, Intercomp, Joe Provo Racewear, Fuel Air Spark Technology, Mahle, Genesis Racing Shocks, Lunati, Moser Engineering, Scat Crankshafts, Winning Edge Graphics, Champ Pans, CP Carillo, Performance Auto, ATD, Holley, Best Western Hotels & Resorts, Rosebud Wood Products, Auto Meter, Minuteman Press, and Fox.
For more information on WISSOTA, log on to www.WISSOTA.org.
---
Article Credit: Chris Stepan
Submitted By: Camryn Sullivan
Back to News