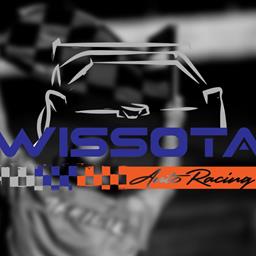 ---
2020 State Point Fund Update
St Augusta, MN (September 8, 2020) – WISSOTA has worked diligently to develop a new point fund for the WISSOTA State Points race that is sustainable for years to come.
"The all new and sustainable state point fund will be able to continue well past the pandemic that is 2020," said Carson Gramm, Executive Director. "It is our goal to not only bring back a bolstering national point fund in 2020, but also to continue to have a state point fund which has not been seen in WISSOTA since the use of a regional point fund which only paid the top 5 in each division."
The details of the point funds for the 2020 season are as follows.
Track point funds - These point funds will remain the same as they were in 2019.
State point fund - The state point fund will pay out to the top 10 in each division in each state that has the division sanctioned full time. WISSOTA Late Models will pay $800 to win and $125 for 10th. WISSOTA Modifieds will pay $800 to win and $115 for 10th. WISSOTA Super Stocks will pay $550 to win and $110 for 10th. WISSOTA Midwest Modifieds will pay $500 to win and $100 for 10th. WISSOTA Street Stocks will pay $500 to win and $100 for 10th. WISSOTA Mod Fours will pay $250 to win and $75 for 10th. WISSOTA Pure Stocks will pay $150 to win and $50 for 10th. WISSOTA Hornets will pay $150 to win and $50 for 10th.
The total expected point funds to be paid out is $256,061 for 2020. State point funds will also see many contingency prizes from our great WISSOTA sponsors. These sponsors have been generous in donations for the 2020 season in the form of products/certificates for the drivers. We are continuing to secure more sponsors and donations in the form of products/certificates as well as cash donations to specific divisions. The outline above is the minimum the drivers can expect.
WISSOTA Auto Racing exists to enhance safe and successful dirt track racing through unified, cost effective rules and procedures enacted in a democratic environment. To find a WISSOTA Auto Racing member track near you visit wissota.org.
---
Submitted By: Camryn Sullivan
Back to News